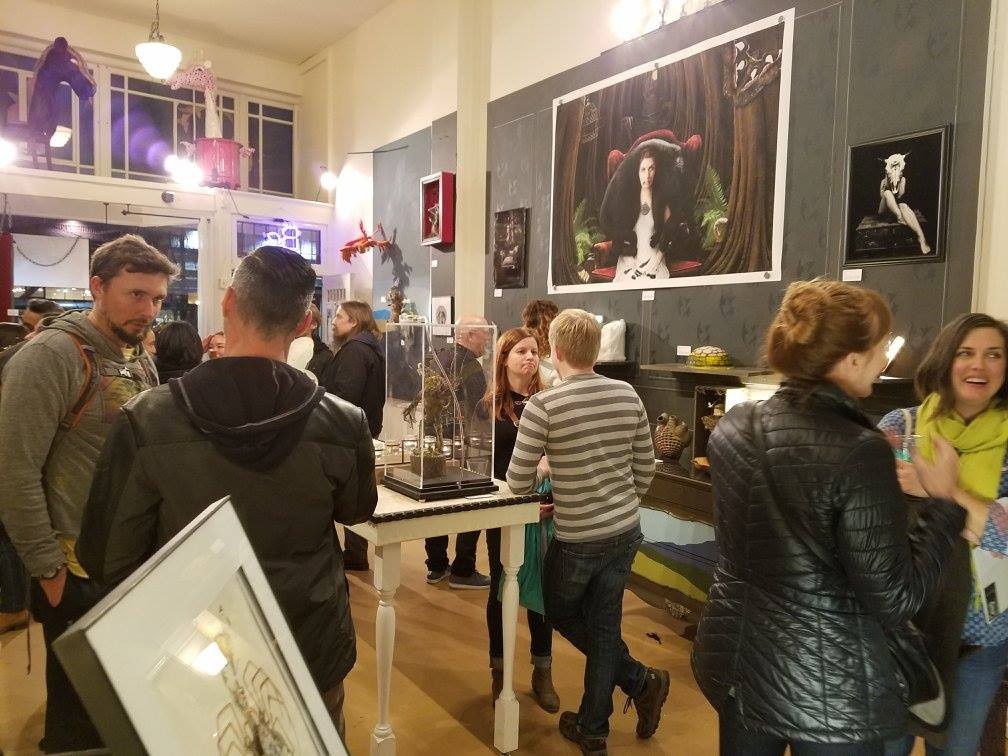 Ube Gallery, Creatures Real and Imagined II juried show, The Belly, 2017
There is some debate as to whether juried shows are the most effective way to get your work seen. My advice is, do your research! 
What exactly does that mean? 
All galleries, like artists, have a specific aesthetic and/or mission. You will be much more successful in your quest to get your work hung in a gallery if you find a gallery that is a good fit for your work.
If you don't yet have a cohesive body of work or visual style, I recommend you check my blog post on Using Your Personal History as Inspiration and focus on developing as an artist before approaching any galleries.
This is not to say that you can't start doing your research now. In fact, you should. Find galleries that hang work that you like and try to visit them if possible. All galleries have artist openings that are free and open to the public. Find out who the exhibition coordinator or gallery owner is and introduce yourself. Start networking!
To help get you started on your search, follow this link to see a google spreadsheet of upcoming juried shows, grants and residencies that I have compiled based on my preferences, location and style. I update this often with new opportunities, so check back often!