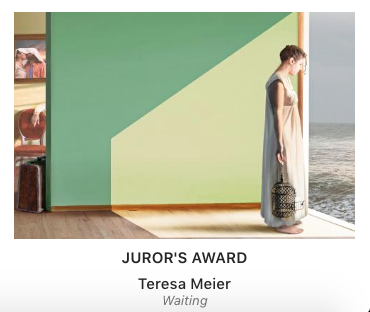 PhotoPlace Gallery
Juror: Emma Powell
Gallery exhibition: December 6, 2018 - January 5, 2019


Juror's Statement
I was honored to review so many remarkable and intriguing photographs. Thank you to all the artists who contributed their work. I believe it is imagination that connects the images in this selection, both the artist's creative intent as well as the imagination inspired in the viewer.
 When reviewing the images for Fictional Narrative, I found myself particularly drawn to images that made me curious about their greater context or storyline. These images made me want to envision the world they came from. I also looked for the mysterious images that conveyed intimate details while also relating to more universal themes. I was impressed by how aesthetically compelling these images are. From depth of atmosphere to elements of design, these images stood out to me for their visual strength.
 To me, fictional narratives in photography allow us the freedom to explore our own lives through metaphor and fantasy, while also giving us room to nurture our creativity and escape from the mundane. Please take the time to be immersed in the stories these images tell and see where they take you.  
             Emma Powell