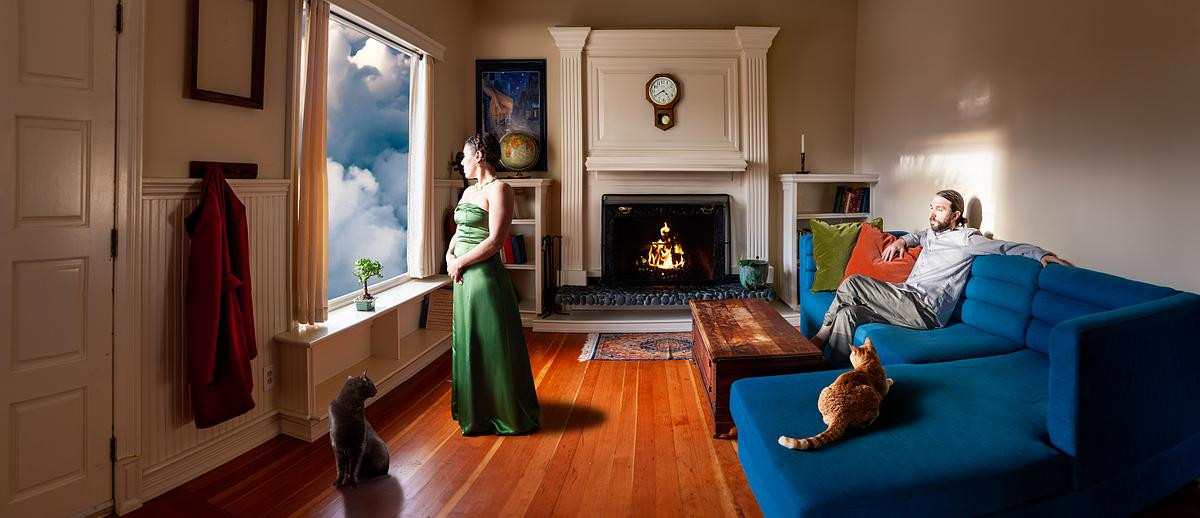 Togethering
"On April 23, 2020, HCP launched Togethering, an open call for photographs from anyone around the world picturing life during the COVID-19 Pandemic. At the time, Houston, Texas had been on "lockdown" for five weeks, and for others around the world, it had been much longer. The New York Times called this an "act of solidarity" that was critical to controlling the virus, which began in December 2019 and has since expanded to every corner of the globe. We found ourselves alone together, and this permanent, virtual exhibition intended to provide a community platform for us to connect with one another during this time of great distance.
We were astounded with the response. Over 3,000 images were submitted from photographers from all over the world, from Italy to India to Brazil to right here in Houston, from high school students to practicing artists to coping parents. Among the submissions were photographs of military changes of command, bedrooms-turned camera obscuras, and elaborate, staged photos of family members, who whether by choice or circumstance were quarantining together. Yet, some of the most poignant images were of the intimate moments of our daily lives – cutting a loved one's hair, waving out the window to a neighbor, looking at ourselves in a mirror. There is humor, there is deeply-felt isolation, and there are many moments of self-reflection in Togethering.
Yet, as I write this, the world does not seem the same. Houston is leading the COVID-19 outbreak in the United States. As one of the first states to ease lockdown restrictions on May 1st, we just passed the 13th consecutive daily record for hospitalizations. That sense of solidarity has changed dramatically. The issue of mask-wearing has become political rather than one about shared public safety and responsibility while cleaning supplies continue to fly off the shelf. Protests to further open up more cities happen around the country, while many of us march masked demanding human dignity for our BIPOC community in the wake of the racist killings of George Floyd, Tony McDade, Ahmaud Arbery, Breonna Taylor, and Antwon Rose among many others.
Togethering has taken on new meaning in just a little over two months, and it is clear, once again, that there is still a lot of work to be done on all fronts. If you'd like to support some of that work, I urge you to consider participating in one of these online photography fundraisers benefiting racial justice."
https://www.photographsforpurpose.com/
https://fromhartfordwithlove.org/
https://theearthissuefreedomfundraiser.com
- Ashlyn Davis, Executive Director & Curator