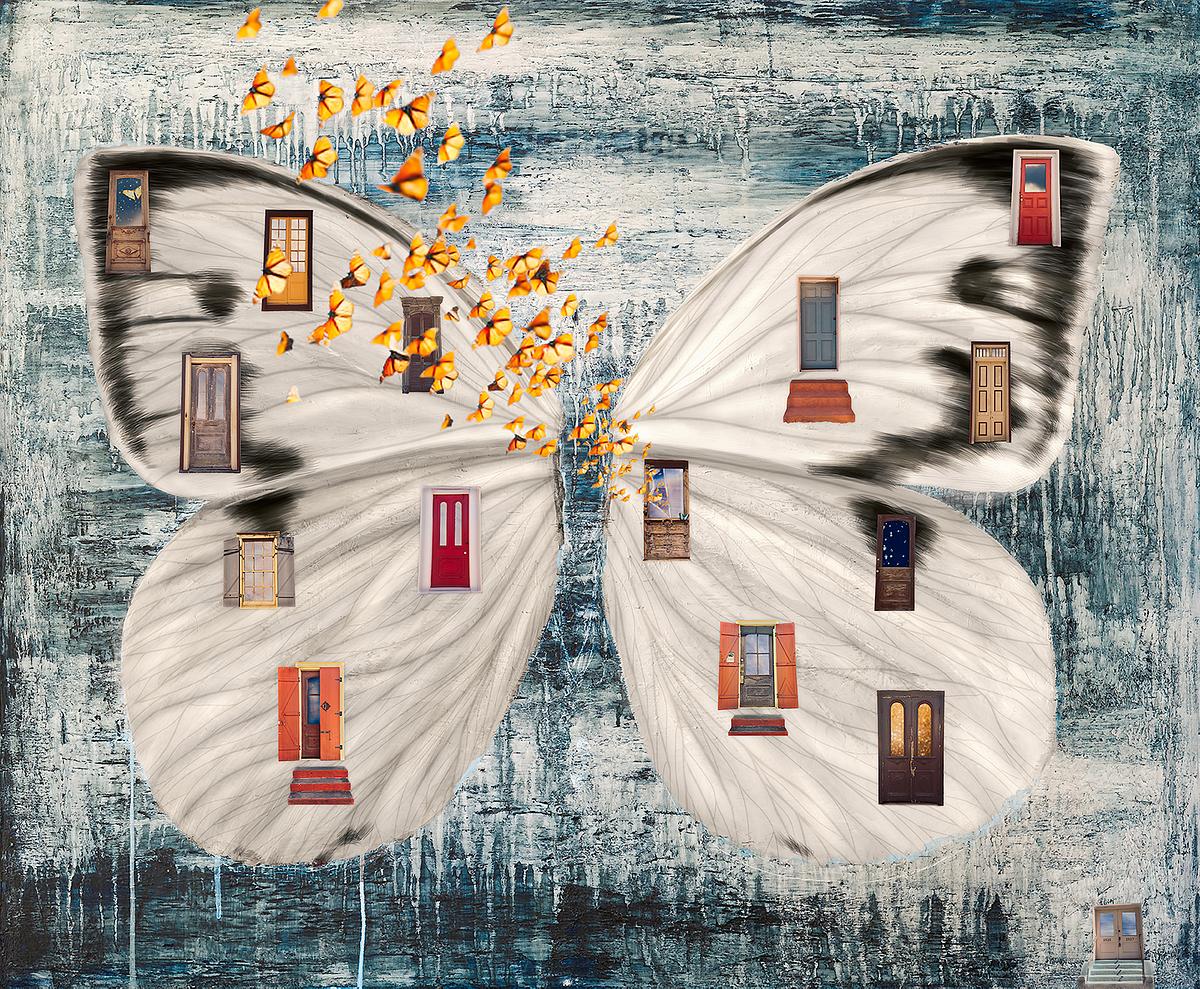 Extinct, 2020

This piece was inspired by the now extinct large white madeira butterfly as well as the endangered monarch butterfly. I grew up in the Willamette Valley in Salem, Oregon and have vivid memories of the giant swarms of monarchs as they migrated through the valley. It's been a very long time since I have seen a single monarch let alone thousands. So plant your native Milkweed flower and help these little guys along on their journeys, because I for one would love to once again stand among thousands of monarch butterflies in the late summer as they migrate through the valley. I tell you, it is a wonderous thing.

I'm still working on the piece and there are currently two versions of it in progress. What you see here is a composite of acrylic paint on high density fiber board, digital illustrations and photographs from both a DSLR and a smartphone. The hardboard is about 48"x48" and painted with a sculpting gesso which is how I got the texture. I thinned some acrylic paint and allowed it to drip down the board to accentuate the texture created by the gesso. I outlined the butterfly with acrylic paints then photographed the whole piece with a DSLR under flat light and imported the image into Photoshop. I digitally painted the butterfly and the rest of the imagery is photographic. The doors are from a trip to New Orleans. I fell in love with the architecture there and strolled through the neighborhood early one morning with coffee and an iPhone. I'm not satisfied with the quality of the monarchs and am looking for an opportunity to photograph some local monarchs. Unfortunately since they're now endangered they're not as easy to find. 
I wanted to create a piece that honored what we've lost but also create a sort of cautionary tale of what we have yet to lose. You can purchase Milkweed seeds from Save Our Monarchs or send them a self-addressed stamped envelope for a packet of free seeds.